Ensure equipment performance, maximum uptime and peace of mind
We support and service your Anatel TOC Analyzers as well as MET ONE Air and HIAC Liquid Particle Counters through their entire lifecycle, from installation to preventive maintenance, certified calibration and repairs.
With flexible service plans, you choose the level of support to best meet your needs.
Choose the plan that's right for you -
Onsite Service Options: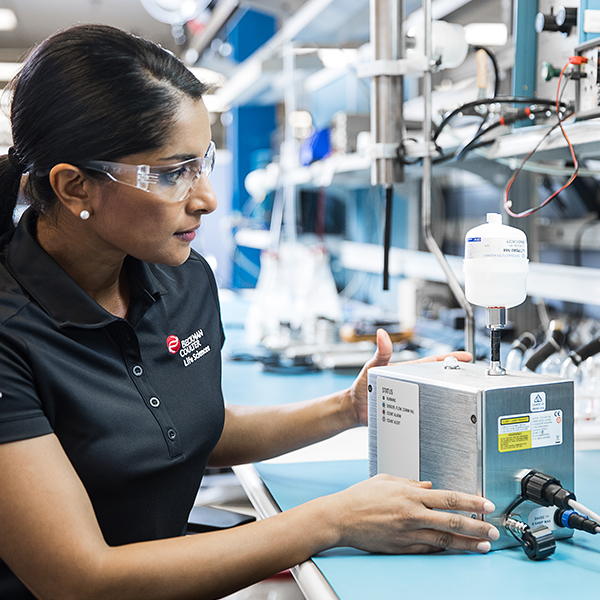 Annual preventive maintenance
2 full ISO 21501 calibrations annually
Labor, travel & certified parts included
Priority response
Annual preventive maintenance & calibration
Discount on labor & certified parts
*Plans may vary by region. Contact your local service team for details
Annual preventive maintenance & calibration
Labor & certified parts included
Additional services to consider:
Qualification Services
To help meet regulatory requirements, our certified service engineers are extensively trained in Installation Qualification and Operational Qualification (IQ/OQ) procedures and protocols.
Qualified installation services
Annual requalification services
Get More Info
Training
Whether you're a new or experienced lab professional, we offer a variety of training courses to fit your needs. Our expert trainers blend years of lab experience with advanced learning techniques to deliver training designed to strengthen your abilities and enable your research.
Get More Info
Compare Plans:
Beckman Coulter Service Plans
WARRANTY PERIOD
POST-WARRANTY PERIOD
Plan Benefits
Warranty
Onsite Calibration Service
Bench
Calibration
Services
Protective
Care
Comprehensive
Care
Protective
Bench
Services
Certified parts, labor

20% Off
20% Off

Travel expenses1

20% Off

Annual PM/Calibration

Second annual PM/Calibration
AVAILABLE
AVAILABLE
AVAILABLE

AVAILABLE
Remote technical support

Full ISO-21501-4 Calibration Service
AVAILABLE
AVAILABLE
AVAILABLE

AVAILABLE
Installation Qualification
AVAILABLE
Cost for instrument return following calibration included in service fee.
Services performed at your facility by a Beckman Coulter field service engineer. Advanced application support is available. For more detail, contact your Beckman Coulter sales representative.